Reliable and Affordable Plumbing in Ashburn, VA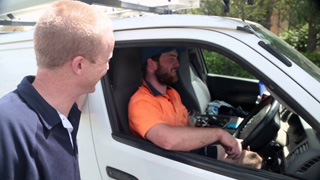 Is finding a reliable plumber in Ashburn, Virginia, part of your to-do list? We'll help you check that item off of your list – simply make our Ashburn plumbing team your plumbing provider of choice. For the last- minute, emergency repairs or the regularly scheduled ones, our team of expert plumbing technicians has got your back – always. Our plumbers are fully licensed and ready to attend to your plumbing problems, regardless of size or severity. Got a clogged drain? No problem. Got a leaky faucet? No problem. Got a cracked sewer line? No problem. Noticing a trend? That's because we are up for anything. Just give us a call for all of your problems related to plumbing in Ashburn.
The Best in Customer Service
Our plumbing team in Ashburn, Virginia truly cares about what they do and who they serve. Our clientele consist of both commercial and residential customers in Ashburn and the surrounding areas. Our goal is to make your plumbing run smoothly so that you can go about your daily operations, either running a household, a company, or whatever else it is you do. We take your problems seriously.
Our Ashburn, Virginia Plumbers Can Do Anything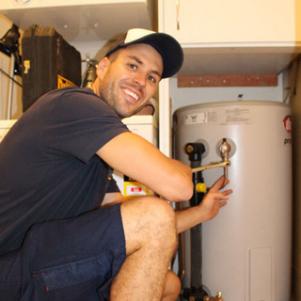 Do you have a broken furnace? Or maybe a malfunctioning water heater? What about a shower head that needs replacing, or a garbage disposal that has completely shut down? These might all seem like drastically different jobs requiring different skillsets – and that's because they are. However, our Ashburn plumbers are well-rounded and ready to take on all of the above problems in your home. We regularly perform services such as the following:
Water heater repairs

Furnace and AC repairs

Plumbing repairs

Drain clog removal

Fixture upgrades
And this is just a glimpse of the wide variety of ways in which our technicians can improve your plumbing. Call us today and provide a brief description of your problem so we can tell you how we can help.
Get A Professional Drain Inspection and Clearing Today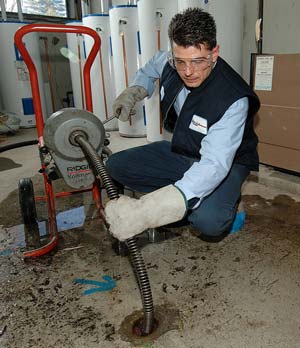 Drain clogs are never fun. But unfortunately, they are a fact of life if you have a home or building with modern plumbing. Drains clog even for our clients who take steps to combat them, such as regularly removing hair and soap scum build-up from their sink and shower drains. It's a great idea to have one of our plumbers in Ashburn, VA come to your home and perform a routine drain inspection to remove any debris build-up, check for leaks, and ensure that you don't have to deal with a surprise drain clog at an inconvenient time. We have augers, snakes, and all the required tools for removing even the most stubborn clogs.
Affordable drain clog removal

100% guaranteed work satisfaction

Able to handle all drain clogs, large or small